There's no sugar-coating it, we are living in a time of great economic upheaval and uncertainty. No doubt you'll be reading predictions in the press that are bleak and depressing. As an ambitious entrepreneur preparing to take your big idea to investors, you could be forgiven for feeling daunted, doubtful and down-right defeated. So, here's the good news – there's actually never been a better time to seek investment.
That's right, history proves that during economic downturns, recessions and stock market crashes, entrepreneurial investment rises. Cast your mind back to the financial crisis of 2008 and the data shows that investment in entrepreneurs rose 50% year on year between 2009 and 2014.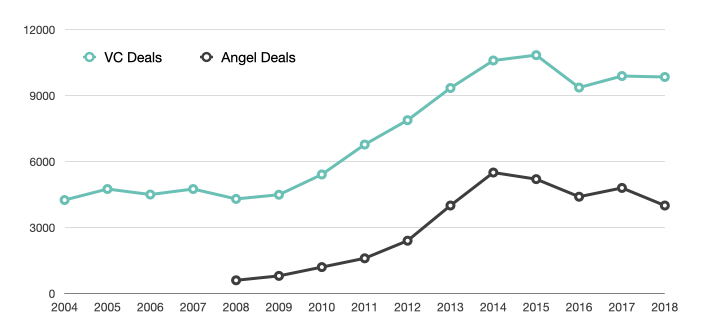 Many of the big-name players in business got going during that tumultuous time. Uber, Stripe, WhatsApp, Instagram, Airbnb, Zoopla and Brew Dog all rose from the ashes of the global economy. There's a good reason why.
Why investors choose to put their money on entrepreneurs
If you want to grow your wealth, it would be unwise to leave it in the floundering stock market, plummeting in property or stuck in the bank where the interest rates are one level below pitiful. When those avenues become dead ends, there's only one game in town: entrepreneurs.
Unlike big businesses, who'll be frantically offloading any grand plans for innovation to protect their core offer, entrepreneurs will be pursuing fresh ideas. It's always a good time to be in the innovation business, but as we emerge into a changed world, there will be a huge appetite for new products and services.
What hasn't changed is the fact that investors have funds and want to make strategic investments. These people are busy looking for entrepreneurs creating products or services that'll thrive under current conditions and have a massive impact on all our futures.
It doesn't matter to them that business investment is a long-term game that requires patience and fortitude. Show them something with incredible potential and a clear path to strategic success, and you can win their investment.
What the investment landscape looks like now
Now we've clarified that opportunity knocks for entrepreneurs during economic chaos and that there's a larger amount of investment available than ever before, it's time to talk about the competition.
There are hundreds of entrepreneurs busy working on their pitches right now, intent on capitalising on this moment and winning that investment. Competition is fierce, and the brutal truth is that Angel Investors only back 0.4% of the pitches they receive, and Venture Capitalists invest in 1 in every 150 deals.
Those sobering stats combined show that little over 1% of entrepreneurs raise funding through Angel Investment and Venture Capital Investment combined. So, your goal is to be among that 1%. Of course, that's a daunting prospect, but it's certainly not impossible to achieve – with the right strategy.
How to become pitch perfect
To craft the perfect pitch, you'll need the winning combination of a smart strategy and compelling communication.
It's tempting to merely focus your pitch on the opportunities, ideas and possibilities you see for your business. But if you want to give yourself a competitive advantage, you must address the concerns of investors – such as implementation, potential risk and your long-term strategy for success.
Pitching is about storytelling, winning the hearts and minds of would-be backers because they see the potential in your idea, evidence that it can work and proof that you are worth investing in.
Showcasing your idea is about more than PowerPoint slides and prototypes. It's about giving context for the inspiration and development of the business as it stands now, a strategy for how it will develop and thrive, and credible projections for the future.
Remember, there's plenty of investment out there to win but be prepared that some investors may act more conservatively in the current climate. They'll want to see more detail and more evidence before they put their money into your idea.