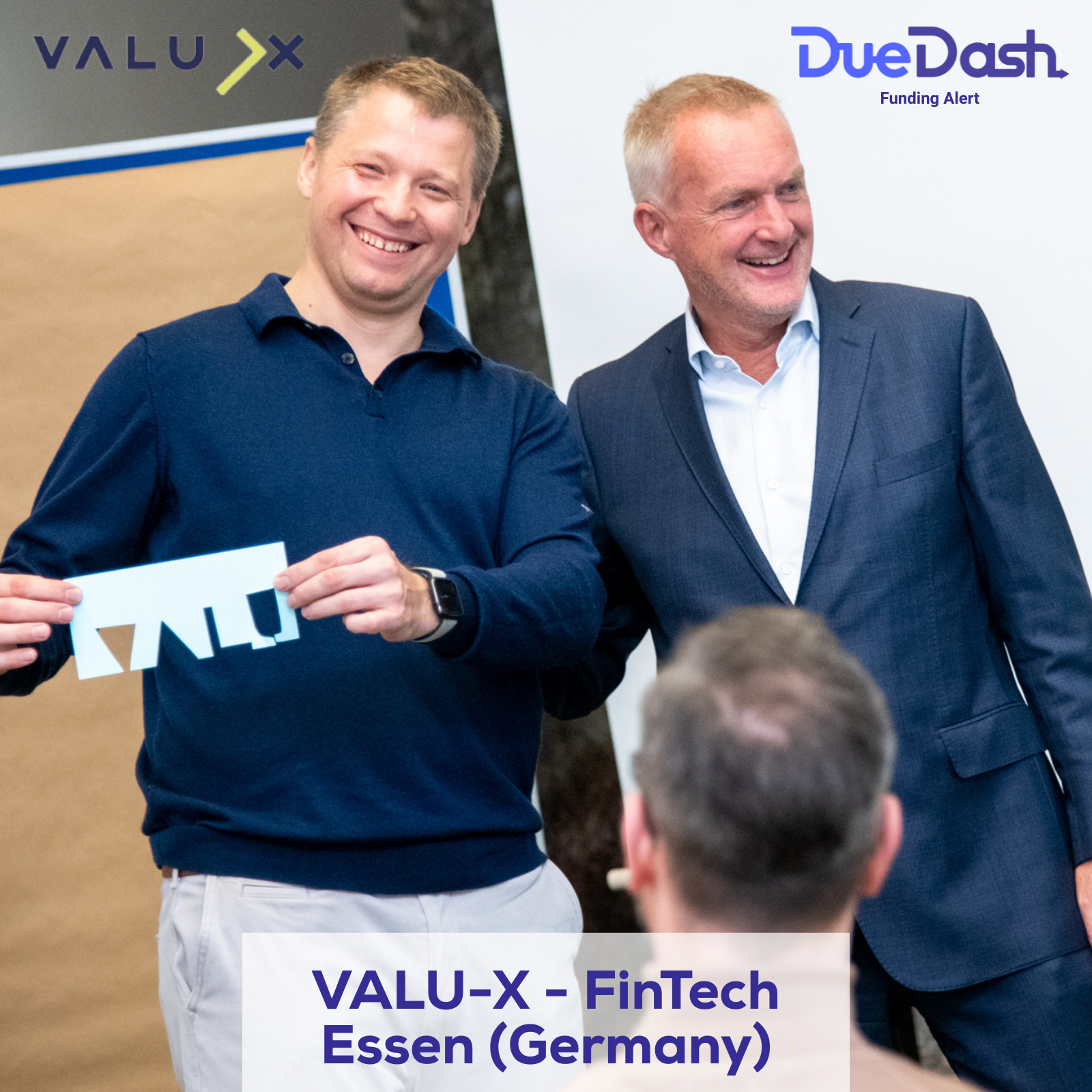 Banks have a wealth of information about their customers' lives, but many fail to use this knowledge to its full potential. However, there's a solution: a platform that enables banks to transform their data into innovative products that precisely match their customers' needs. With this tool, banks can successfully market the most appropriate products at exactly the right moment.
VALU-X is a FinTech company where the core of their developments is a data-driven user experience.
To check their data and data room, check VALU-X on DueDash.
The mission & the purpose
VALU-X is a groundbreaking FinTech company, founded in 2021 by David Furtwängler, that is revolutionizing the insurance industry. Unlike traditional insurance providers, VALU-X combines insurance services into precisely tailored value-added offers and partners with banks to align them with people's lives. But that's not all. VALU-X takes a proactive approach to addressing insurance needs, rather than simply meeting them. By making customers aware of their insurance needs in advance, VALU-X is set to disrupt the industry and create a new standard for personalized insurance solutions. This is an investment opportunity you won't want to miss!
Disrupting the insurance Industry
Recent trends in the insurance industry point to a major shift in consumer behavior that is driving demand for innovative, personalized insurance solutions. For example, banks' share of the non-life insurance market has declined by over 1 billion euros since 2017, despite the fact that more than 40% of customers say they would buy insurance from their bank if given the chance. Additionally, a staggering 67% of customers would be willing to share their account transaction data in exchange for more tailored offers, while digital communication is becoming the preferred channel for insurance matters across all age groups. These trends all point to a need for new players in the insurance industry, like VALU-X, that can offer personalized, data-driven insurance solutions that meet the needs of today's consumers. Startups such as VALU-X are poised to disrupt the insurance industry as we know it.
Fundraising achieved so far
300K€ as a Convertible Bond from DMMC3 UG, at a pre-money valuation of 4.7M €.
All other financial means come from bootstrapping of the founders (approx. 500K € so far)
The company is currently seeking funding of 1M €, with options available for either shares/silent participation or a convertible bond.
Experienced team of experts driving VALU-X's success
VALU-X is proud to have an experienced team of senior experts across all verticals, including insurance, banking, marketing, and tech. With decades of combined experience in their respective fields, their team members bring a wealth of knowledge and expertise to the table, ensuring that VALU-X is well-positioned for success in the FinTech industry.
Unlocking new revenue streams: Innovative solutions for banks to increase commission income
With the introduction of a new regulation that caps commission income for creditor protection to a limited extent, banks are facing the challenge of increasing commission income from other sources, unbundled from banking products. VALU-X offers innovative solutions that help banks unleash new revenue streams. Leveraging their expertise in the FinTech industry and personalized insurance solutions, VALU-X is well-positioned to assist banks in increasing commission income and succeed in the face of new challenges.
On the cusp of success: Negotiating sales Cooperations with insurers
Despite being in a pre-earning phase due to the lengthy sales cycles in the B2B area with financial institutions, VALU-X is making significant strides towards success. The company is currently in negotiations for sales cooperations with insurers, which will enable them to reach 70% of German banks. With this impressive traction, VALU-X is poised to become a major player in the FinTech industry.
Disrupting the insurance industry with plug & play technology
VALU-X has its sights set on a TAM of 10%, equivalent to 10 million euros in revenues, out of the 2 billion euros generated by banks from overall protection and nonlife premium income. With an API-first architecture, Plug & Play technology, and a state-of-the-art tech stack, VALU-X is well-positioned to capture a significant portion of this market. Their technology is already fully developed, allowing them to hit the ground running and make an immediate impact.
Want to learn more and see if the startup fits your portfolio? Check out VALU-X and connect with them on DueDash.