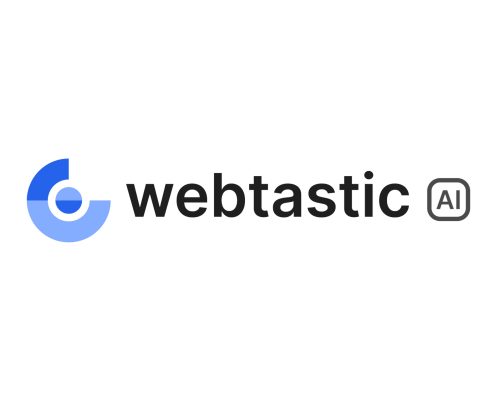 AI platform
Startup discount for

Webtastic AI
Webtastic AI is a lead discovery platform for startups and digital agencies. The platform brings company intelligence, buying intent signals, and tech stack data uniquely together into one single platform, enabling businesses to effectively identify and target potential clients
About the deal
Our
Webtastic AI

deal for you
Learn more about the deal and how you can get your startup discount.
Deal highlights

Get full access to an endless flow of high-purchase intent leads, fine-tuned based on key factors such as company intelligence, technology usage, web traffic, and social metrics, with a 75% discount on the first month. Visit Webtastic.ai.

Target groups

B2B SaaS startups, digital marketing & web dev agencies.

Eligibility criteria

You need to have an active DueDash Investor Relations account with +70% profile completeness.
Get your deal
Apply for
Webtastic.AI

discount!
Fill out the form below to apply for your discount. We will come back to you after reviewing your submission.
Sign up for free and start
fundraising

like a pro
Connect with investors, share your data and keep them updated about your startup's progress. All in one platform.