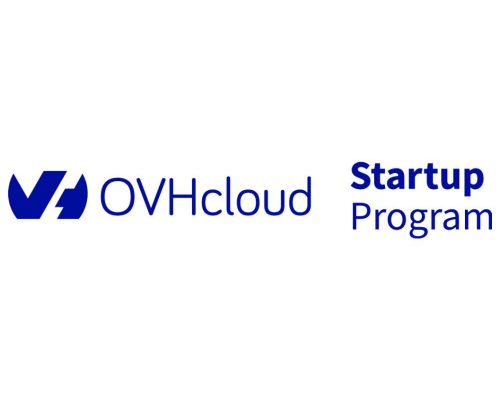 Cloud Mangement
Startup credits for

OVHcloud
The OVHcloud Startup Program is a global program that has been running since 2015 and has received more than 9000 applications of which more than 2900 have been assisted with cloud credits and solution architecture support. Startup Program provides startups with up to €100,000 in cloud hosting credits, enabling them to scale exponentially and internationally. This growth is attributed to a product offering based on open standards, which facilitates interoperability and technology freedom. You will receive personal guidance with regards to technology issues through the Startup Program.
About the deal
Our
OVHcloud

deal for you
Learn more about the deal and how you can get your startup credits.
Deal highlights

Up to 60% better price/performance ratio dependent on specific use-case without additional cost for compute related traffic and overcharging for egress bandwidth. Full control over cost and full cost transparency. Echnology based on Open Standards: a reversible and interoperable cloud without vendor lock-in through proprietary platform architectures. 100% GDPR conform: Guaranteed data protection- and sovereignty and not in the scope of the US Cloud Act or Chinese Cybersecurity Law Visit OVHcloud.

Target groups

Startups and Scaleups with a tech focus.

Eligibility criteria

First, you need to have an active DueDash Investor Relations account with +70% profile completeness. Second, StartupS must be not older than 5 years with an innovative approach and tech focused service. You should have at least a running website.
Get your deal
Apply for
OVHcloud

credits!
Fill out the form below to apply for your credits. We will come back to you after reviewing your submission.
Sign up for free and start
fundraising

like a pro
Connect with investors, share your data and keep them updated about your startup's progress. All in one platform.