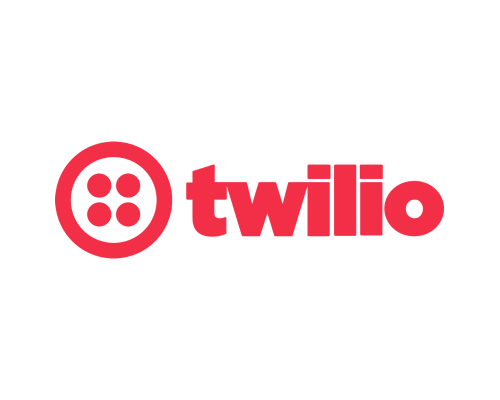 Communications
Startup credits for

Twilio
Twilio is a developer platform for communications. Software teams use Twilio APIs to add capabilities like voice, video, and messaging to their applications. This enables businesses to provide the right communications experience for their customers.
About the deal
Learn more about the deal and how you can get your startup credits.
Deal highlights

With Twilio APIs, you have a software layer that connects and optimizes communications networks around the world. This is what allows your users to reliably call and message anyone anywhere. Reach customers in the ways they prefer, whether it's SMS, Voice or WhatsApp and engage them effectively using context related to that interaction. Visit Twilio.

Target groups

Startups until series A stage that want to improve the communication experience for their customers.

Eligibility criteria

First, you need to have an active DueDash Investor Relations account with +70% profile completeness. Second, startups need to have a SendGrid &/or Twilio Account in order to benefit from the credits and cannot be beyond Series A stage. All applications are subject to conditions.
Get your deal
Apply for
Twilio

credits!
Fill out the form below to apply for your credits. We will come back to you after reviewing your submission.
Sign up for free and start
fundraising

like a pro
Connect with investors, share your data and keep them updated about your startup's progress. All in one platform.